About
Who We Are
At MapLight, we're proud to work with a group of focused, diverse, and ambitious people who are passionate about achieving a government that (actually) works for its citizens.
We invite you to check out any job openings or internship opportunities we may have.
Thank you for supporting the work that we do!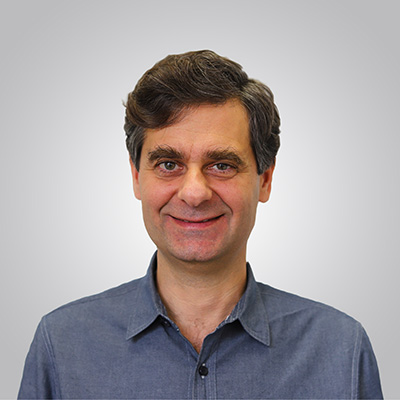 Daniel G. Newman
President and Co-Founder
Daniel, a national expert on government accountability and money in politics, has led MapLight since its founding in 2005. Newman has appeared in hundreds of media outlets, including CNN, CBS, MSNBC, FOX Business, and NPR. He led a ballot measure campaign establishing public funding of elections in Berkeley, California, and was named one of Fast Company's 100 Most Creative People in Business. He is the author of Unrig: How to Fix Our Broken Democracy. More about Daniel G. Newman.
DeAnna Dalton
Deputy Director
DeAnna leads MapLight's fundraising team. She is also responsible for developing and overseeing the internal processes and infrastructure to support MapLight's strategic planning and project management, and to position MapLight for future growth and strategic response. Her previous experience includes working with nonprofits in Ecuador and Tanzania and leading a Stanford service organization. She received her B.A. degree in Cultural and Social Anthropology from Stanford University, where she graduated Phi Beta Kappa.
Laura Curlin
Data Director
Laura Curlin is the Data Director of MapLight, overseeing the organization's research and data projects. Her work includes analyzing the money behind our political system, developing tools to make campaign finance data more accessible, and ensuring the accuracy of the MapLight's databases. Her work is focused on federal and California campaign finance data, but has included research in a variety of states, counties, and cities. Previously, she worked to pass a public campaign financing ballot measure in 2016 as treasurer of the Berkeley Fair Elections Coalition. Her previous experience also includes work on the Transparency in Political Spending Act as a member of Rhode Islanders for Fair Elections. Laura received a B.A. from Brown University with concentrations in Political Science and Middle East Studies. 
Irene Litherland
Controller
Irene oversees MapLight's accounting and financial operations. Irene has worked in nonprofit financial management for more than 20 years and ran a nonprofit organization for five years. She has a young adult son with autism and is active in various organizations promoting the rights and needs of individuals with autism. She has a B.A. degree from the University of California, Santa Cruz, and a Master in Public Administration from California State University, East Bay.
Chad tracks legislation as it travels through the legislative process, assembling evidence of support or opposition to bills on the part of companies and other interest groups. He graduated from San Francisco State University with a B.A. in Political Science. A native of Hot Springs National Park, Arkansas, Chad now resides in Oakland with his wife Sara, two dogs, and two cats.
Ann Ravel
Digital Deception Project Director
Ann works on MapLight's Digital Deception project, leading the development and promotion of policies that tackle online disinformation in politics. She served on the Federal Election Commission from 2013 to 2017, holding the roles of vice chair and chair. Ann previously chaired the California Fair Political Practices Commission, acted as a Deputy Assistant Attorney General for the United States Department of Justice, and served as Santa Clara County Counsel for over a decade. In 2014, she was named a California Attorney of the Year by California Lawyer magazine, and in 2007, the State Bar of California named her Public Attorney of the Year. Ann received her B.A. from the University of California, Berkeley and her J.D. from the University of California, Hastings College of the Law.
Alec Saslow
Communications Director
Alec leads MapLight's strategic communications and media outreach. Prior to joining MapLight, Alec managed communications activities, including campaign strategy and media relations, for a variety of non-profit organizations in Washington, D.C. Alec is a Colorado native and holds a B.A. in Public Relations from Syracuse University.
Bergen Smith
Data Analyst
Bergen collects evidence of support and opposition to bills making their way through Congress from corporations and also works on various data projects surrounding campaign finance and democracy reform efforts. He graduated from California State University, East Bay with a M.S. in Economics and from Whitworth University with a B.A in Philosophy. Bergen is a Bay Area native who enjoys getting outdoors whenever he has the chance.
Leon Smith
Director of Engineering
Leon oversees the implementation, configuration, and performance of MapLight's databases, web applications, and internal IT operations. He has extensive experience in software engineering for the for-profit, nonprofit, and public sectors. Leon received a B.S. in Social Science from California State Polytechnic University, San Luis Obispo and an M.S. in Computer Science from California State University, Fullerton. He is an avid downhill skier and runner.
Frank Bass
Contributing Editor
Frank Bass is a Pulitzer Prize-winning investigative reporter whose career has focused on the intersection of government, politics and business. He is a pioneer in data-driven investigations who has worked at the Wall Street Journal, Associated Press, Bloomberg News and Al Jazeera. Bass has lectured extensively on four continents and is the author of three books. He lives in southern Vermont.
Tien manages Voter's Edge, a comprehensive, nonpartisan online guide
to elections covering federal, state, and local races in the state of
California. She has extensive experience in social justice and arts
nonprofits, ranging from domestic violence and human trafficking to
racial justice, literary activism and oral history. She holds an MFA
in Creative Writing from the University of Michigan and an MA in
Social Documentation from UC Santa Cruz.
Viviana Padelli
Disinformation Policy Manager
Viviana conducts research and produces content on policy approaches to online political manipulation. Viviana has ten years of experience in policy analysis and advocacy, acquired both in the U.S. and in the EU. Her field of expertise ranges from antitrust and state subsidies to the impact of emerging technologies on business and society. Viviana has a B.S. in Economics and Social Sciences from Bocconi University (Italy), an M.S. in Economics from Tilburg University (The Netherlands), and she recently completed a Master's Degree in Public Affairs at UC Berkeley Goldman School of Public Policy. Viviana is also a Certified Information Privacy Professional/Europe (CIPP/E).
Phoebe Sanders
Administrative Manager
Phoebe brings their interest in social justice and democracy reform, and their experience in community-based workforce development non-profit program operations and administration to MapLight. As the Administrative Manager, they support MapLight's in-office infrastructure, Development, and Human Resources operations. Outside of MapLight, you can catch them in the kitchen or getting lost with their dogs.
Board Members
Doug Edwards was the first marketing director at Google, where he oversaw consumer marketing and brand management from 1999 to 2005. Prior to that, he managed marketing communications for the San Jose Mercury News, directed communications for KQED FM in San Francisco, and was the Novosibirsk correspondent for the public radio program "Marketplace." He holds an honors degree in English from Brown University and was a Rotary Fellow at Nanzan Daigaku in Nagoya, Japan.
Melanie Sloan is among the leadership at Summer Strategies, a firm specializing in public affairs and crisis communications, spokesperson services, and consulting for educational institutions. Formerly the executive director of Citizens for Responsibility and Ethics in Washington, she is a nationally recognized expert on congressional ethics. Prior to starting CREW, she served as an Assistant United States Attorney in the District of Columbia. Melanie received her B.A. and J.D. from the University of Chicago and has published in publications including The Yale Law and Policy Review. She has appeared on shows including NPR's "All Things Considered" and CNN's "The Situation Room," and has been profiled in publications including Ms. Magazine, Time Magazine, and Mother Jones. Melanie has also been named one of Washington, D.C.'s Top Grassroots Lobbyists by The Hill for three years running and was profiled in the September 2009 issue of O Magazine as part of the O Power List.
Jim Heerwagen
Board Member
Jim Heerwagen is an adviser and entrepreneur with 25 years of hands-on experience in executive, investor, and adviser roles for early stage technology companies and nonprofits, specializing in customer and market development, team-building, and fundraising. Jim serves on the Board of Trustees of The Health Trust and the Duke Engineering Board of Visitors. He was most recently the proponent of the Voters Right to Know ballot initiative in California. Previously, Jim was the co-founder and CEO of IQVine, President and CEO of Sunvolt Nanosystems, and President and CEO of NtechRA. Prior to that, he founded and ran Bridge Partners, which specialized in investing in and advising early stage electronics and software companies. He has also held senior positions at V-One, Telogy Networks, Bell Atlantic, Tymnet, and Infonet. Jim received his BSE from Duke University and his MBA from Harvard Business School. He also served as an officer in the Civil Engineer Corps of the US Navy.
Shel Kaphan is President of the Kaphan Foundation and was formerly Vice President and CTO of Amazon.com, where he did much of the original software design and programming. Prior to joining Amazon.com, he held senior engineering positions at Kaleida Labs, Frox, and Lucid, designing hardware and software systems and services. Shel holds a B.A. in Mathematics, cum laude, from the University of California at Santa Cruz.
Paul is a Principal and Operations Director at Optimist, a collective of freelance content marketing professionals serving software-as-a-service companies with content strategy and execution.
Paul is a social sector leader with experience serving as a teacher, school leader, nonprofit executive, and social impact strategist. In 2017, Paul ran in the Democratic primary for Pennsylvania's 7th District (prior to the 2018 redistricting)--the community in which he was raised. His experiences as a candidate have led him to pursue avenues for democracy reform with a focus on systemic solutions and empowering a new generation of leaders.
Advisory Board Members
Thomas Layton is currently the Executive Chairman of Elance-Odesk, the largest online marketplace for freelancers. He has a long history of successful web business leadership, having served as CEO at both OpenTable and Metaweb (acquired by Google in 2010) and having co-founded CitySearch, Inc.
Thomas co-founded MapLight and led the board of directors for seven years. A Henry Crown Fellow of the Aspen Institute, Thomas holds an MBA from the Graduate School of Business at Stanford University and a BS from the University of North Carolina at Chapel Hill.
Jaleh Bisharat
Co-Founder and Advisory Board Member
Jaleh Bisharat is Vice President of Marketing at oDesk, the largest and fastest-growing online employment platform. She previously served as V.P. of Marketing at Aliph, OpenTable, and Amazon.com and has held executive positions at PointCast, Approach Software, and Lotus Development Corporation. In 1999, Jaleh was named one of Advertising Age's Power 50 marketing executives; she has also received the Advertising Age Marketing 100 Award. She holds an A.B. in Government from Harvard-Radcliffe and an M.B.A. from Harvard Business School.
Steven Addis
Advisory Board Member
Steven Addis is the CEO of Addis Group, a prominent brand strategy and design firm. After beginning his career as a professional photographer, Steven entered brand management at The Clorox Company, where he led the new products group. In 1987, Steven left Clorox to create a new breed of branding firm—the first of its kind to truly blend excellence in brand strategy and brand expression. Realizing this vision, Addis combines senior managers taken from the country's top marketing companies with world-class designers and copywriters. Clients span numerous business categories and include Kelloggs, Intel, Dole, Annie's Homegrown, Harrah's, and UC Berkeley. Steven is also a director of the Berkeley Art Museum and Pacific Film Archive.
Paul Braund
Advisory Board Member
Paul Braund is the Co-founder and Executive Director of RiOS Institute, a partnership organization of the United Nations Global Alliance for ICT (Information and Communications Technology) and Development. Paul began his career in design and technology development with a leading international consulting group in Silicon Valley, Europe, and Asia and worked for 20 years with startups, multinationals, and government agencies. He is a lecturer at UC Berkeley, focusing on ICT and Development and Social Entrepreneurship, and is head of the the USA World Summit Awards initiative and an adviser to the World Bank Institute. Mr. Braund has an M.Phil. from the Royal College, Industrial Design Engineering London and a B.A. with honors in Design Engineering from the University of Birmingham, England.
Sandy Close
Advisory Board Member
Sandy Close has been a pioneer in diversifying American journalism for over 40 years. A graduate of UC Berkeley, she began reporting on China and Vietnam in the mid-1960s and founded an inner-city newspaper in Oakland, California, before becoming editor of Pacific News Service in 1974. In the 1980's she began developing communications programs with at-risk youth, and in 1996 she founded New America Media, the country's first association of ethnic media organizations. Her work received a MacArthur Award, an Academy Award, and a Polk Award for Career Achievement.
Edward J. "Ted" Costa
Advisory Board Member
Ted Costa is CEO of People's Advocate, Inc., a grassroots voice for individual liberty and government by the people. People's Advocate educates the public on issues of taxation, government spending, financing, and local, state, and national government structures. Ted has qualified four initiatives for the California ballot, including the recall of Governor Davis in 2003. He has a deep interest in fair redistricting of legislative districts and was the Proponent for the redistricting initiative that appeared on the November 2005 California ballot. Ted is also an elected member of his local water board in Citrus Heights, California.
Greg Gretsch
Advisory Board Member
Greg Gretsch is a managing director at Sigma Partners with a thirteen-year background in technology, largely as an entrepreneur. Most recently he served as Vice President of Electronic Direct Marketing for Kana Communications after joining the company through Kana's 1999 acquisition of Connectify, Inc., which he co-founded in 1997. His first technology startup was Vicarious, an education and reference CD-ROM publisher, which he founded in 1993 and where he served as CEO. Greg has also held various management positions in information systems, marketing, and product marketing with companies including Arthur Andersen, Apple, and Kaleida Labs. He received his B.B.A. in Management Information Systems from the University of Georgia.
Brant Houston
Advisory Board Member
Brant Houston is the Knight Chair in Investigative and Enterprise Reporting at the University of Illinois, Urbana-Champaign, where he teaches investigative and advanced reporting. He serves as board president of the Wisconsin Center for Investigative Journalism and as board chair of the Investigative News Network, as well as being a co-founder of the Global Investigative Journalism Network and former executive director of Investigative Reporters and Editors. Houston is also the author of Computer-Assisted Reporting: A Practical Guide, the coauthor of The Investigative Reporter's Handbook, and was an award-winning investigative journalist for 17 years, where, among other accomplishments, he earned a Pulitzer Prize in Journalism as part of the newsroom staff who jointly won for the Kansas City Star in 1982.
Jakada Imani
Advisory Board Member
Jakada Imani is the Director of the Center for Spiritual and Social Transformation at the Pacific School of Religion. Previously, he served as Executive Director of the Ella Baker Center for Human Rights. After succeeding the organization's founder, Van Jones, Jakada led some of the Center's most high profile campaigns, including four successful statewide ballot measure campaigns, and launched the Center's effort to reduce the U.S. incarceration rate by 50% in ten years. Before joining the Center, Jakada was a Constituent Liaison for Oakland City Councilwoman Nancy Nadel and helped launch or lead several Bay Area organizations, including Empowered Youth Educating Society (EYES), Rising Youth for Social Equality (RYSE), and the artist collective Underground Railroad. He is the Board Chair of Oakland Rising Action and serves on the board of the OneLife Institute.
Lawrence Lessig
Advisory Board Member
Lawrence Lessig is the Roy L. Furman Professor of Law and Leadership at Harvard Law School and director of the Edmond J. Safra Center for Ethics at Harvard University. Prior to rejoining the Harvard faculty, Lessig was a professor at Stanford Law School, where he founded the school's Center for Internet and Society, and at the University of Chicago. He clerked for Judge Richard Posner on the 7th Circuit Court of Appeals and Justice Antonin Scalia on the United States Supreme Court. Lessig also serves on the boards of Creative Commons; Brave New Film Foundation; The American Academy, Berlin; AXA Research Fund; iCommons.org; and on the advisory board of the Sunlight Foundation. He is a member of the American Academy of Arts and Sciences and the American Philosophical Association and has received numerous awards, including the Free Software Foundation's Freedom Award, Fastcase 50 Award, and being named one of Scientific American's Top 50 Visionaries. Lessig holds a B.A. in Economics and a B.S. in Management from the University of Pennsylvania, an M.A. in Philosophy from Cambridge, and a J.D. from Yale.
Andrea Levere
Advisory Board Member
Andrea Levere is the President of the Corporation for Enterprise Development (CFED), whose mission is to build assets and expand economic opportunity for low‐income people and disadvantaged communities through matched savings, entrepreneurship, and affordable housing. Prior to joining CFED in 1992, Andrea was a director with the National Development Council, where she was a lead trainer for the Economic Development Finance Certification Program. She also served as the chair of the board of the Ms. Foundation for Women from 2002 to 2005 and currently serves as the Chair of ROC USA (Resident Owned Communities USA). In 2009, she was appointed to Bank of America's National Community Advisory Council, and she serves as a founding member of the Morgan Stanley Community Development Advisory Committee. She holds a B.A. from Brown University and an M.B.A. from Yale University. In 2001, Andrea received the Alumni Recognition Award from the Yale School of Management and in 2008 was named to the inaugural class of its Donaldson Fellows Program. She is based in Washington, D.C.
Jan Masaoka
Advisory Board Member
Jan Masaoka is a leading writer and thinker on nonprofit organizations with decades of experience consulting to nonprofits on boards, finance, and strategy. She is the CEO of the California Association of Nonprofits (CalNonprofits), a statewide "chamber of commerce" that works with government, philanthropy, and nonprofits to "bring the full power of California nonprofits to strengthening communities." She is the founder and publisher of the nonprofit online magazine Blue Avocado, which reaches 64,000 subscribers. Her books include The Best of the Board Cafe, All Hands on Board: The Board of Directors in All-Volunteer Organizations, Nonprofit Sustainability: Making Strategic Decisions for Financial Sustainability (with Jeanne Bell and Steve Zimmerman), and The Nonprofit's Guide to Human Resources.
Previously, Jan spent 14 years as the executive director of CompassPoint, a consulting and training firm for nonprofits. She is a nine-time designee as one of the nonprofit nation's "Fifty Most Influential People" and in 2003 was named "Nonprofit Executive of the Year" by Nonprofit Times. In 2005, she was named "California Community Leader of the Year" by Leadership California.
Thomas R. Miller
Advisory Board Member
Thomas R. Miller is senior partner in the law firm of Miller & Ngo. Miller serves as General Counsel to Global Exchange, the San Francisco human rights organization, and is on the advisory board of the first Afghan-run microlending fund, Parwaz. He also serves as board chairperson of the Nautilus Institute. During the Vietnam War, he established the world's largest plastic and reconstructive surgery center to treat war-injured children. Miller has also served as a consultant for the late Senator Robert Kennedy, UNICEF, the Peace Corps, and various public interest research organizations. He is a graduate of Yale University, Stanford Law School, and Columbia University's Parker School of Foreign & Comparative Law.
Ted Nace
Advisory Board Member
Ted Nace is the founder of Peachpit Press, the world's leading source of books on computer graphics and desktop publishing. He sold the company to British publishing conglomerate Pearson Plc in 1994. Prior to founding Peachpit, Ted worked as a freelance writer and served as staff director of the Dakota Resource Council, helping rural communities deal with the impact of strip mines and power plants. He has written two books: Gangs of America: The Rise of Corporate Power and the Disabling of Democracy, a history of how corporations gained legal power, and Climate Hope: On the Front Lines of the Fight Against Coal, about the movement to stop the building of coal plants in the U.S. He also started CoalSwarm.org, an informational website on coal issues.
Craig Newmark
Advisory Board Member
Craig Newmark is the founder of craigslist, the web-based platform that has fundamentally changed classified advertising. Craig attended Case Western Reserve University, where he earned a B.S. and M.S. in Computer Science. During his business career, Craig worked with IBM, Charles Schwab, Bank of America, and other firms. In March 2011, Craig launched craigconnects, an initiative to link up everyone on the planet using the Internet, to bear witness to good efforts and encourage the same behavior in others.
Spencer Overton
Advisory Board Member
Spencer Overton is the President of the Joint Center for Political and Economic Studies. He is also a tenured Professor of Law at George Washington University, and the author of the book  Stealing Democracy: The New Politics of Voter Suppression. While working at the 2008 Obama-Biden Transition, Spencer chaired the Election Assistance Commission agency review team and worked on ethics matters in the office of the general counsel. In the first term of the Obama Administration, he served as Principal Deputy Assistant Attorney General of Legal Policy at the Department of Justice, where he partnered with White House officials to lead the Administration's democracy work and co-chaired the Attorney General's reentry and alternatives to incarceration task forces. He currently serves on the President's Advisory Commission on Educational Excellence for African-Americans, and as the national chair of public policy for the nation's oldest African-American fraternity, Sigma Pi Phi. He served on the Jimmy Carter-James Baker Commission on Federal Election Reform and the Commission on Presidential Nomination Scheduling and Timing. He has also served on several non-profit boards, including Common Cause, Demos, The Center for Responsive Politics, and the American Constitution Society. Spencer is an honors graduate of both Hampton University and Harvard Law School, and he clerked for U.S. Court of Appeals Judge Damon J. Keith.
Michelle Romero
Advisory Board Member
Michelle Romero earned a B.A. from UC Santa Cruz in 2010. While attending UCSC, Michelle served as Legislative Director for her campus and was a member of the UC Student Association board of directors, helping to plan and implement both state and national legislative campaigns on behalf of students. In 2010, she joined The Greenlining Institute and successfully led the organization's statewide civic engagement campaign to engage communities of color in California's first-ever citizen-driven redistricting process. Today, Michelle is director of the Claiming Our Democracy program, overseeing voting rights, elections policy, and ballot initiative reform efforts. She has five years of experience in legislative advocacy and organizing and is knowledgeable and has expertise in campaign planning, issues management, civic engagement, and coalition-building strategies.
Jeni Sall
Advisory Board Member
Jeni Sall is President of Genesis Research Associates, a marketing research consultancy serving the information needs of a wide range of technology, consumer goods, and services firms. Jeni's research helped guide the development of the Macintosh computer, Quicken and QuickBooks software programs, and the Weight Watchers line of frozen desserts. Her clients include Fortune 500 firms like Apple Computer, HP, Intuit, Microsoft, IBM, Xerox, Motorola, Ore-Ida Foods, Nestle, Wells Fargo Bank, and Nissan Motor Corporation. Jeni received her B.A. in Psychology from Hofstra University and her M.A. in Psychology from the University of Hawaii.
Dan Schnur
Advisory Board Member
Dan Schnur is the Director of the Jesse M. Unruh Institute of Politics at the University of Southern California, where he works to motivate young people of all political persuasions to become involved in politics, government, and public service. From 2010 to spring of 2011, he served as Chairman of the California Fair Political Practices Commission and implemented groundbreaking campaign finance disclosure requirements for independent committees. Dan was also a founder and co-chairman of the Voices of Reform project, the bipartisan statewide effort that laid the groundwork for California's landmark redistricting reform. More recently, he launched Fixing California, an organization dedicated to campaign finance and political reform.
Kim Scott
Advisory Board Member
Kim Scott was a member of the faculty at Apple University, and prior to that, ran AdSense, YouTube, and Doubleclick Online Sales and Operations at Google. Kim co-founded Juice Software, a business intelligence software platform, where she was the CEO. Kim also worked as a senior policy advisor at the FCC and ran a pediatric clinic in Kosovo. Kim began her career in 1990 in Moscow, working first as an analyst on the Soviet Companies Fund and then starting a diamond cutting factory. She has written three self-published novels, The Measurement Problem, The Househusband, and Virtual Love. Kim is a graduate of Harvard Business School.
INSIDE MAPLIGHT
August 29, 2019
March 28, 2019
September 26, 2018