Projects
Digital Deception Solutions
Led by former Federal Election Commission chair Ann Ravel, MapLight advances public policy to address digital deception—the use of online media to spread political disinformation and manipulate public opinion.
Deceptive digital politics is an urgent threat to democracy. From microtargeted political advertising to computational propaganda, disinformation, and foreign interference, this complex problem requires a timely and well-coordinated response from policymakers, technology companies, and civil society. Thus far, however, the U.S. government has made little progress on the legislative and enforcement changes needed to truly address this problem. Technology companies have largely been left to their own devices, and the problem remains endemic.
MapLight's Digital Deception Solutions project prioritizes the need for action by government, as well as measures by technology companies and civil society. We have developed a framework for policy solutions, with transparency and accountability at its center. Our comprehensive framework is informing the deliberation of policymakers and civil society groups nationwide.
Ann Ravel, Project Director
Ann leads the development and promotion of policies that tackle online disinformation in politics. She served on the Federal Election Commission from 2013 to 2017, holding the roles of vice chair and chair. Ann previously chaired the California Fair Political Practices Commission, acted as a Deputy Assistant Attorney General for the United States Department of Justice, and served as Santa Clara County Counsel for over a decade. In 2014, she was named a California Attorney of the Year by California Lawyer magazine, and in 2007, the State Bar of California named her Public Attorney of the Year. Ann received her B.A. from the University of California, Berkeley and her J.D. from the University of California, Hastings College of the Law.
Hamsini Sridharan, Program Director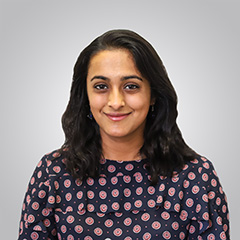 Hamsini leads MapLight's work to research and promote policies that reform the political process, from campaign finance reform to addressing digital deception. She has previously worked with nonprofits focusing on fair trade and financial transparency. She received a B.A. with honors in Anthropology and International Studies from the University of Chicago and an M.A. in Anthropology from Columbia University.
Publications
Margaret Sessa-Hawkins and Hamsini Sridharan
|
May 08, 2019
Hamsini Sridharan
|
February 12, 2019
Alec Saslow
|
October 18, 2017
Following revelations exposing online advertising surrounding the 2016 election linked to a Russian propaganda company, a report released today by MapLight and the Voters' Right to Know project examines the lack of regulation around online political advertising and proposes concrete recommendations to improve transparency moving forward.