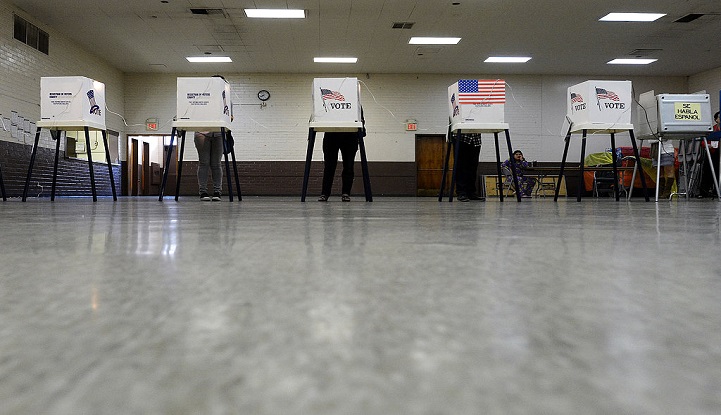 Photo credit: JOE KLAMAR/AFP/Getty Images
October 24, 2016 - On Wednesday, 27 pharmaceutical firms contributed almost $22 million to fight Proposition 61, a measure that would limit the price California pays for prescription drugs.
The one-day tally is more than the total amount of money raised for and against 11 of the 17 measures on the state's November ballot, a MapLight analysis has found.
This late surge in donations suggests the pharmaceutical industry is worried Prop. 61 will pass.
Some polls have indicated
that a majority of likely voters support price limits.
Wednesday's contributions were part of the $109 million drug companies and their trade association have given to defeat Prop. 61. The initiative's supporters, which include the AIDS Healthcare Foundation and the California Nurses Association Political Action Committee, have raised $14.5 million. Total contributions for and against the measure have topped $123 million, making it the most expensive ballot battle this election.
Last week also saw a surge in giving from tobacco firms, which contributed $5 million Friday to fight Proposition 56, which would raise the tax on cigarettes by $2 per pack. That is in addition to the more than
$10 million
the tobacco industry had already given since October 1st.
Prop. 56 has raised nearly $102 million. Tobacco companies have contributed nearly all of the money given to fight the measure -- more than $70 million. A poll taken last month shows a majority of Californians support the tax, but that support may be softening.
With two weeks to go before Election Day, the state's ballot measure campaigns have raised more than $420 million.
Methodology:
MapLight analysis of contributions to committees supporting or opposing ballot measures using data available from the California Secretary of State as of October 24, 2016. The analysis includes contributions given during the election cycle beginning on January 1, 2015, and excludes contributions between allied committees. Searchable contributions data is available on
Power Search
.
Media Contact:
Alec Saslow
t: (720) 319-4948
e: alec@maplight.org